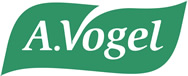 A.Vogel herbal remedies are marketed in the UK and Ireland by Bioforce (UK) Ltd. Based in Irvine, South-West Scotland, we are part of the Bioforce group of companies based in Switzerland.
Bioforce is at the forefront of Phytotherapy, the science of using herbs to maintain health and influence illness. The A.Vogel range of fresh herb tinctures and tincture tablets are manufactured in Switzerland and transported to Scotland where they are bottled in our modern facility which operates to GMP (Good Manufacturing Practice) standards. From our base in Irvine, products are distributed throughout Britain and Ireland.
We are a modern science-based company, grounded in the knowledge and traditions of the herbalist. We offer a comprehensive programme of education for retailers to ensure that the most up-to-date information is available to those who use our products.
Our herbal helpline answers all sorts of herbal health questions and is supported by a nutrionist, pharmacists and medically trained doctors.
Leading products in the A.Vogel range include:
print